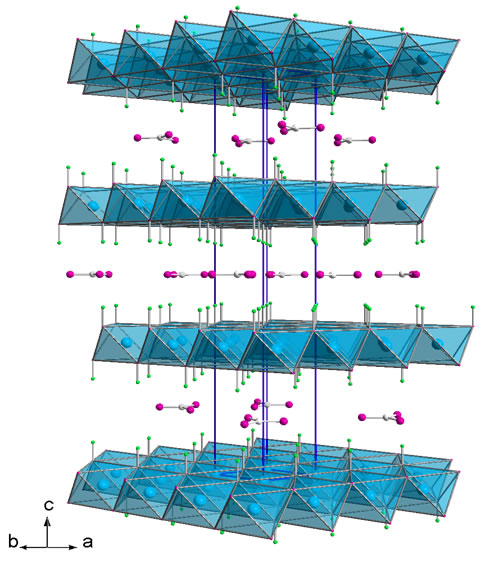 Clay used in the field of cosmetics and health care belongs to the class of hydrotalcites, also known as layered double hydroxides or anionic clays.
Hydrotalcite is a natural mineral having a chemical formula [M(II)1-x M(III)x (OH)2]+x (A-n)x/n · mH2O, the name derives from its resemblance to talc and affinity for water.
Its structure is lamellar and consists of stacking layers of mixed hydroxides of magnesium and aluminium having an excess of positive charge, which is counterbalanced by the presence of carbonate anions in the interlayered region.
This natural mineral is very rare and was discovered for the first time in 1842 in a magnesium-serpentine quarry in Snarum, Modum, Buskerud, Norway. Generally, hydrotalcite originates from an alteration of serpentinite and therefore can be traced in combination with minerals such as serpentine, dolomite and hematite.
Hydrotalcites constitute a class of lamellar clays with the same structure of the natural mineral and having general formula:
M(II)1-xM(III)x(OH)2(An-)x/n * mH2O where M(II) is a bivalent metal (i.e.. Mg o Zn); M(III) is a trivalent metal (i.e.. Al); An- is an anion with anionic charge n and m is the numbers of moles of water for each mole of clay.
Hydrotalcites, similarly to the natural mineral, have an excess of positive charge in the lamellae that are balanced by the presence of exchangeable anions in the interlayered region.
P&T clays are synthesized reproducing the structure and characteristics of the natural mineral, but guaranteeing:
» high chemical and microbiological purity
» controlled and reproducible chemical composition
» granulometry, dimensional particle distribution and strictly controlled morphology
Variables, characteristics and morphologies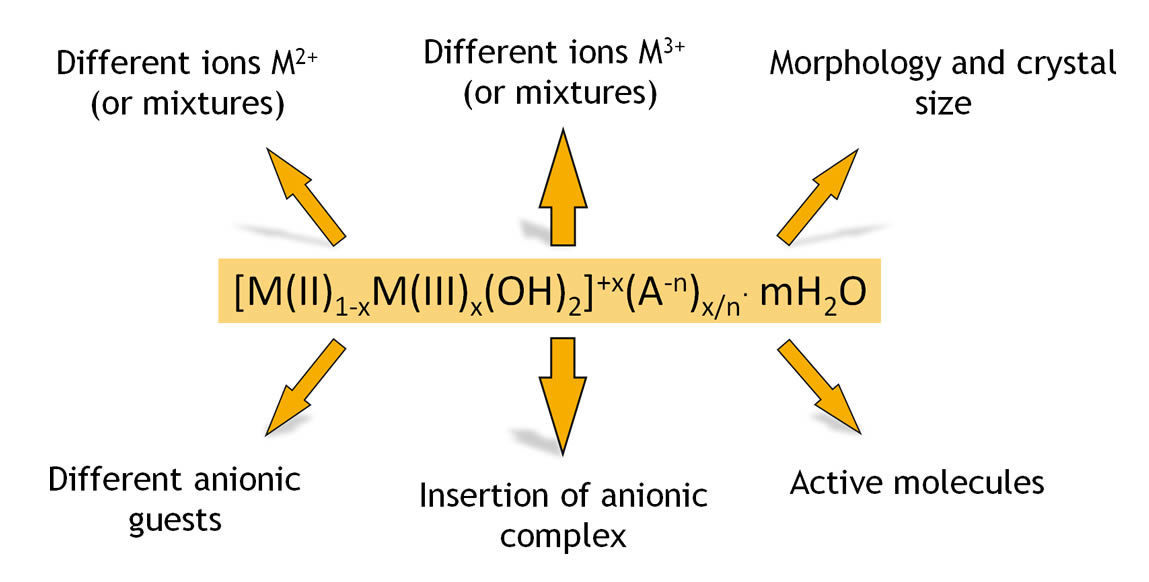 The main characteristic of the hydrotalcites is the ability to exert ion exchange reactions to encapsulate ingredients and APIs in anionic form. Such reactions are carried out by means of the intercalation technology that brings to an active loading up to 50% by weight.
For certain dermocosmetic applications, where metals such as aluminium are not desired (although Al in hydrotalcite is bound and unavailable), Prolabin & Tefarm offers aluminium-free lamellar clays with chemical-physical properties similar to hydrotalcites.